Keep an eye out for the Fairy Terns
Breeding season for our shorebirds is coming around again. The DOC and AC Park Rangers have been busy with a small army of volunteers, erecting fences around nesting areas and signage to help educate and guide the public along Te Arai beach and the DOC wild life refuge.
If you are strolling in any of these areas, keep an eye out for the signs and also for the terns themselves. you may not see them nesting (as they are pretty hard to spot) but you may see them flying over head or foraging in the sea and harbour.
Dogs are not allowed on refuge/sand spit or Te Arai beach
These restrictions are around all year round so please don't take your dogs down there and if you see anyone with dogs (or wild animals -pigs, cats, possums, even hedgehogs) call the Park Duty Ranger on 09 890 9739 and report the issue, even if they are leaving. While the Duty ranger will hopefully be able to take action, it is also important that these incidents are recorded to further assist in the future.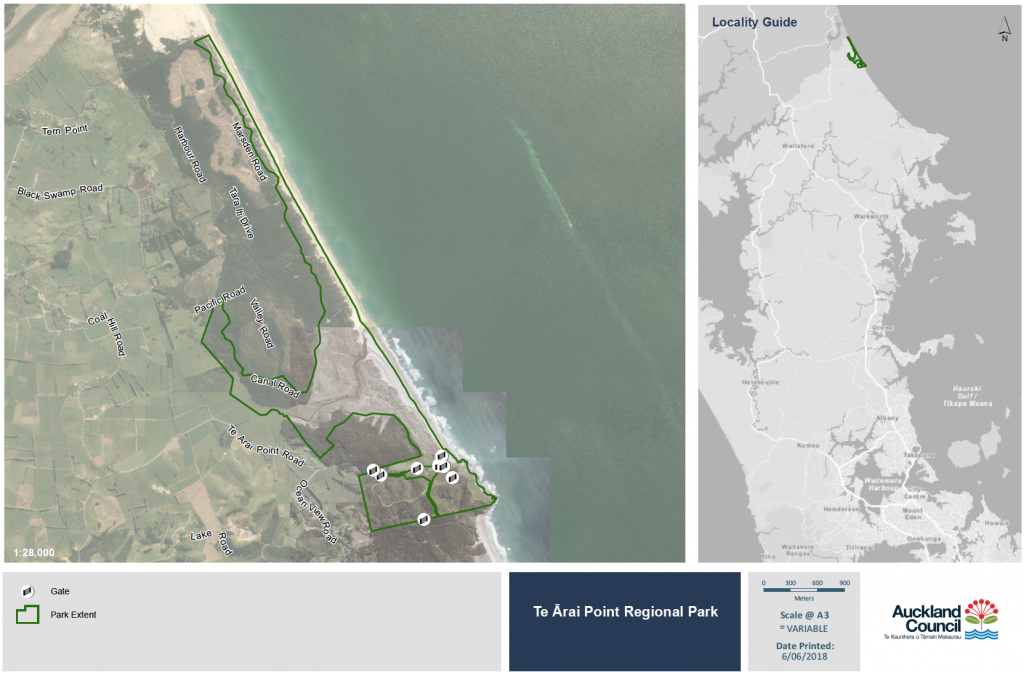 Dogs are allowed on leash at the Te Arai Point carpark, and off leash in the old quarry immediately to the south of the rocky pinnacle.
Dogs are not allowed on the point headland itself but are allowed on Forestry beach (which is not official part of the regional park – yet) to the south of the point.